This year, we have created a Fundraising Discount Card to help you save money and help us raise much-needed funds. The fundraising card is the size of a credit card and can be used EVERY DAY for one full year! The merchants listed on the card have agreed to support our group. So please patronize their establishments.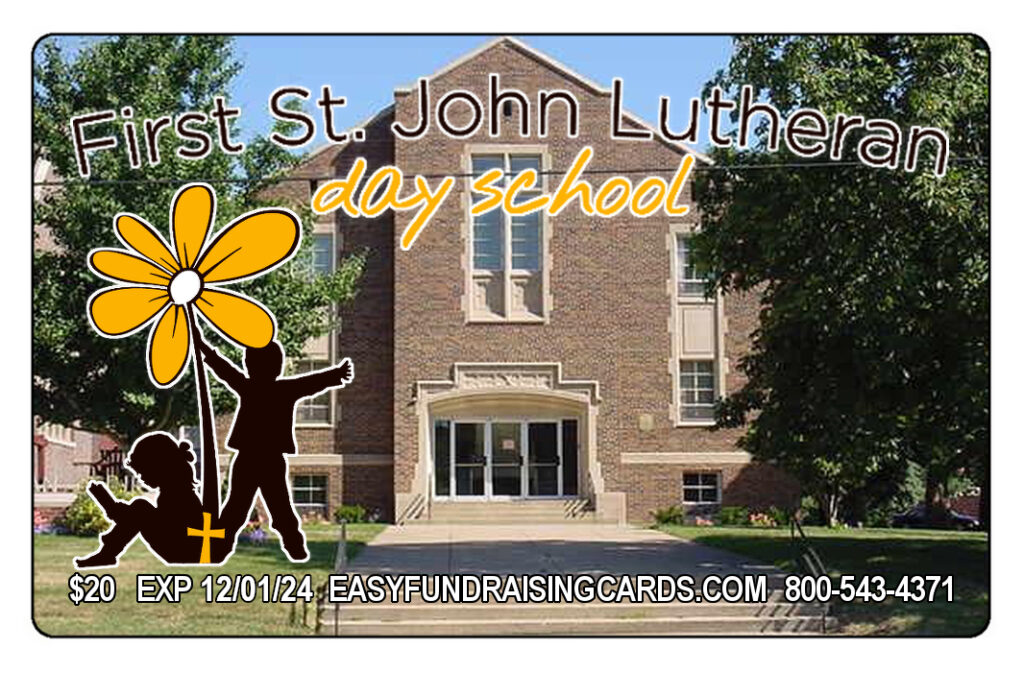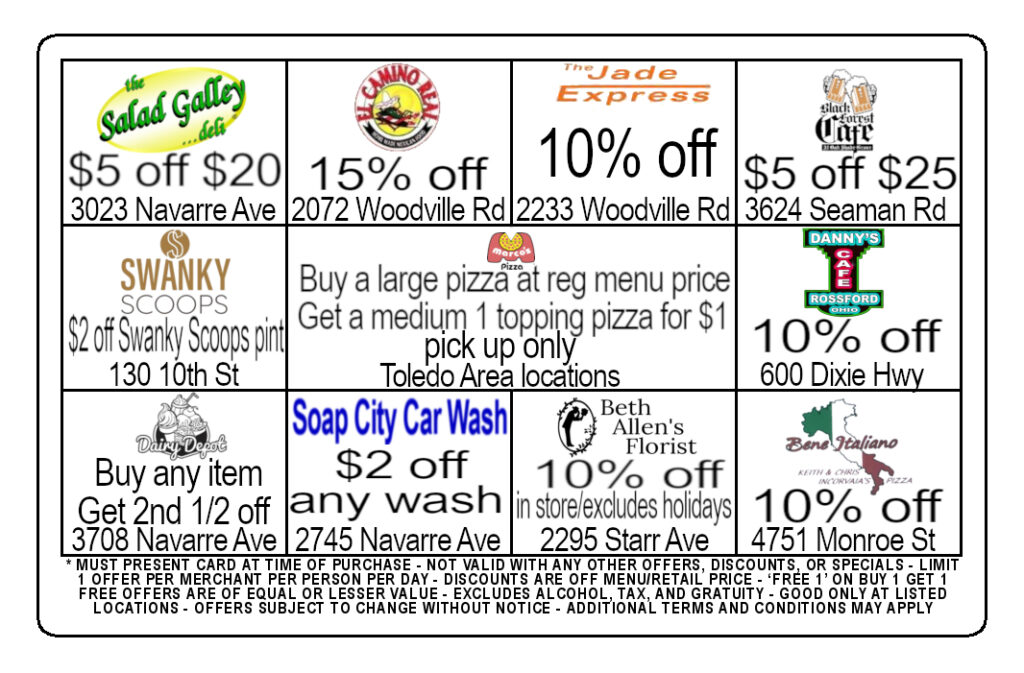 Enjoy discounts from these merchants
Salad Galley- $5 off of $20 purchase
El Camino Sky- 15% off (excluding alcohol)
The Jade Express- 10% off
Black Forest Cafe- 5$ off of $25 purchase
Swanky Scoops- $2 off a pint
Marco's Pizza- Buy a large pizza at regular price get a medium 1 topping pizza for $1 (pick up only)
Danny's Cafe- 10% off
Dairy Depot- Buy any item get the 2nd 1/2 off
Soap City Car Wash- $2 off any wash
Beth Allen's Florist- 10% off (in store excluding holidays)
Bene Italiano- 10% off
Cards are $20 a piece and are good until December 2024. Purchase yours either through First St. John Families, the Church Office, Day School Office or below.
Click Below to See Menus
Menus-1