Child-First Curriculum
Our Mission
FSJ Lutheran Day School & Child Care Center is a ministry of First St. John Lutheran Church. In cooperation with the congregation and community families, we strive to prepare our students for the academic, social, intellectual, and spiritual challenges they will face as they grow and mature. Equal emphasis is placed on all areas of development in order for each child to achieve further success in school and life.​ We recognize that it is a responsibility and a privilege to be entrusted by God and our school families to help guide and develop the character of each student.
​​​We believe that each child was born a unique gift of God and that his/her needs should be met at his/her own level of development. This is achieved through a program of self-selected multi-sensory activities, along with activities present by the teachers to develop specific concepts.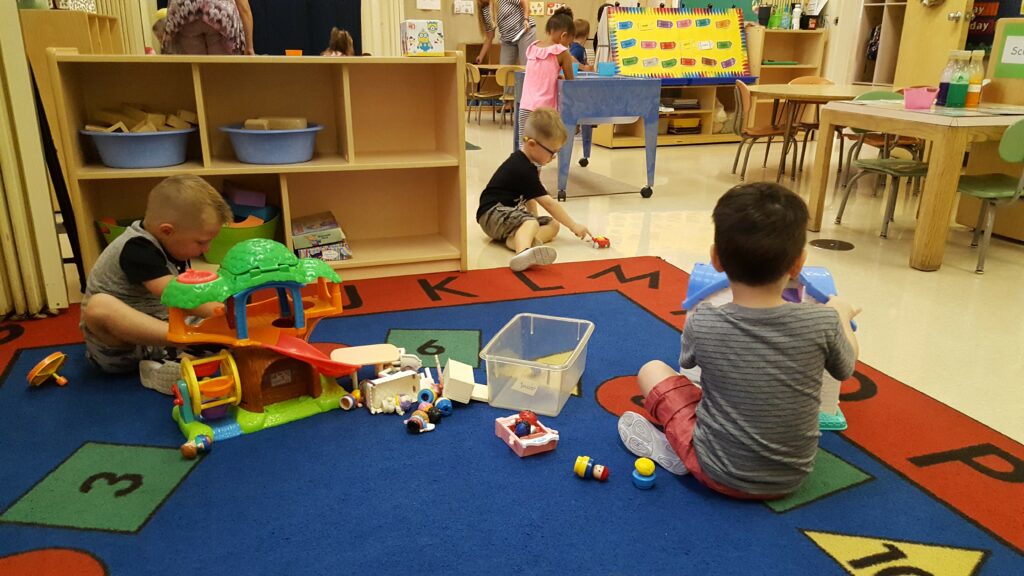 The purpose of our church daycare is to provide quality preschool, early childhood education, child care and extended care in a child-centered and loving Christian environment that promotes problem solving, creativity, cooperation, character development and individual choice.